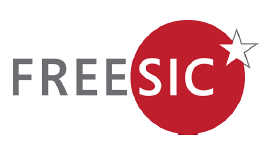 FREESIC proposes a solution that will allow highly secure and cost effective interoperability between communication infrastructures over the entire Europe. The project has been inspired by legal, organizational and operational barriers we encountered during our attempts to provide interoperability for end users in the previous research project Secricom.
We will utilize the lessons learned; will continue in collaboration with original end user groups and new ones - experts who will help us address the interoperability issues on non-technical level as well. Our partners have a track record of several successful secure communication systems implementations for emergency responders and governments. This consortium of 9 partners and 5 associated partners is well qualified to tackle challenges in FREESIC project.
Existing interoperability solutions such as gateways are the right approach and will simplify FREESICs adoption and in return FREESIC will open broader possibilities for them. It will be operated free-of-charge and will offer open source gateway, documentation and operational guidelines for others to use. It is our ambition to continue the free-of-charge operation after the project's end as well. The operational costs will be covered by the new business opportunities. We will motivate other end users to request the integration from their system vendors or integrators. The architecture will take into account ongoing standardization research (e.g.: NCOIC Interoperability Framework) to reduce the integration time and costs. The integration process will be simple; the system integrator takes the gateway and modifies it as needed. The gateway remains the property of the integrator.
The integrators do not have to worry about disclosing any know-how or information. The communication between gateways will be end-to-end encrypted and the gateway will be under full control of end user to avoid security concerns.
More information about the project can be found here.
Project duration: 01.02.2012 - 31.07.2014.