5th European Summit on the Future Internet
The 5thEuropean Summit on the Future Internet is taking place on the 12th and 13th June 2014 in Luxembourg and will provide a unique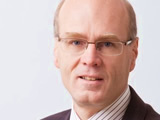 opportunity for discussion on the status and trends of the technologies and applications of the Future Internet.
Security, trust and privacy are the essence of the Future Internet. Join us in shaping this future.
Professor Bjorn Ottersten, Director SnT, Digital Champion for Luxembourg
Hosted by SnT, the Interdisciplinary Centre for Security and Trust, the 5th Summit on the Future Internet offers a series of crucially important debates with the participation of key policy makers, business leaders and academics. It will be the event for discussing lessons learnt and for driving key Future Internet developments. With specific focus on the European dimension, the debates will set the scene for the forthcoming R&D landscape in the context of H2020, for the broader perspectives that need to be taken by industry to reap the benefits of the future and for a balanced and innovative regulatory and policy reform. In light of the recent developments that have taken place in the privacy and security front, the opening session of the Summit will bring together a High Level Round Table who will address the key issue which the Internet is confronted with, namely "The end of Security and Privacy".
The overall agenda of the Summit will have sessions dedicated to Phase 3 of the European Commission's Future Internet PPP program, with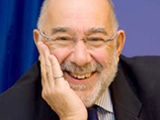 technical focus on architectural issues (software control role, security, cloud), network issues (wireless, optic, satellite, 5G), content related issues (privacy, copyright), policy (standards, monopolies, open source, data protection) and lessons from trials of smart cities. Internationally acclaimed speakers shall be invited for the plenary and panel discussion.
We need a common and global policy framework for the Internet. Come and participate in the discussions.
Dr. Joao Schwarz da Silva, Research Fellow, SnT
Should you be interested in understanding the pace and complexity of the changes that the Future Internet will bring about, join us for this event. Please register following the link.
Motivation | Programme | Venue | Accomodation | Contact
Copyright © Université du Luxembourg 2013. All rights reserved