The CONTACT project will be carried and coordinated in the Interdisciplinary Centre for Security, Reliability and Trust, SnT, at the University
of Luxembourg, particularly by NetLab, headed by Prof. Dr. Thomas Engel, who will be the Principal Investigator (PI) for the project. Over 20
research projects have been launched in the NetLab group, funded by partners, EU/FP7/H2020, and FNR. Among them, 6 projects on VANETs
and one on SDN (CoSDN lead by Dr. Maria Rita Palattella) are running.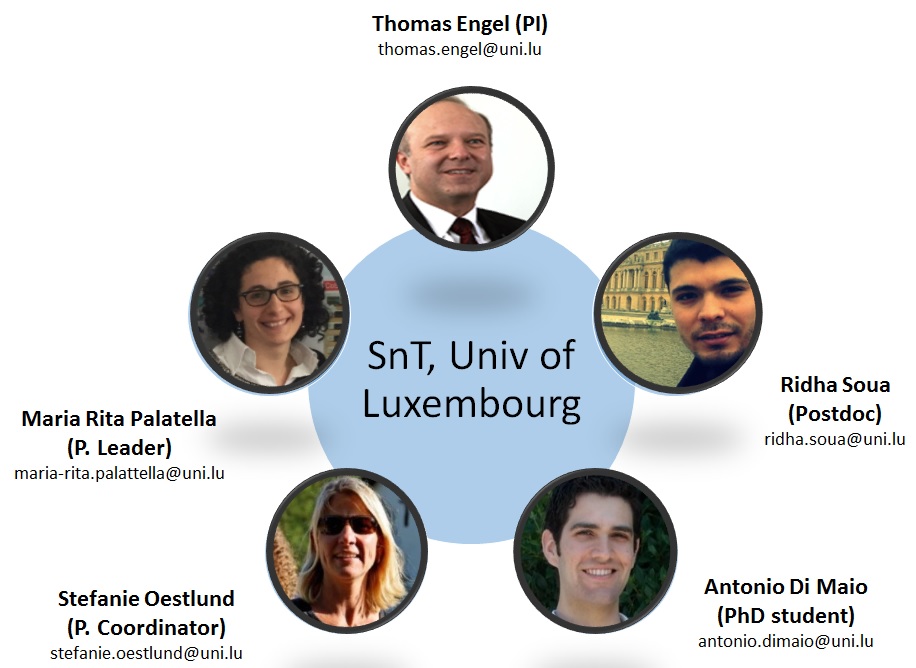 The Communication and Distributed (CDS) research group at the Institute of Computer Science and Applied Mathematics (IAM) of University
of Bern (UBERN) is headed by Prof. Torsten Braun since 1998. The CDS research group has been involved in several national and international
collaboration projects, among them the EU FP7 Mobile Cloud Networking (MCN), which is currently investigating the usefulness of CCN in
4G/5G mobile telecommunication networks, in particular for caching and load balancing. Currently, UBERN is running two SNSF funded basic
research projects on ICN/CCN.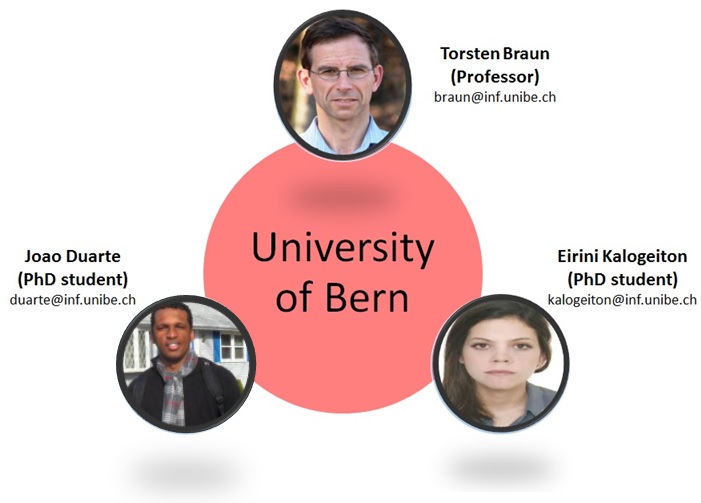 The University of Applied Sciences and Arts Western Switzerland (Haute Ecole Spécialisée-Suisse Occidentale: HESSO) is composed by over ten campuses, with a total of 19'000 enrolled students. The main mission of the IIG Lab of HESSO (lead by Dr. Gianluca Rizzo) is to carry out R&D activities in partnership with industry and SMEs in order to foster innovation and technology transfer. Dr. Rizzo has supervised a PhD thesis on Floating content for the last four years.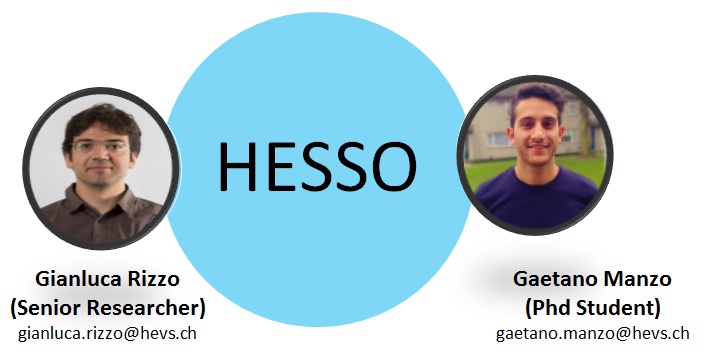 CarPostal Suisse is the leading bus company in Switzerland's public transport network. With over 3,700 employees (incl. the drivers of the CarPostal
companies) and around 2,200 vehicles at its disposal, all equipped with WIFI conectivity CarPostal carries round 141 million passengers each year.
It has a share capital of CHF 72 million. Its trademark – the three-tone horn and the yellow Postbuses – are part of Switzerland's cultural identity.
The CarPostal brand embodies the values of reliability, security and trust.